Hi! Dan from Interval here.
Every Friday (starting today!) we'll send an email with the latest from Interval, including events, product updates, SDK releases, and more.
🍕 July 2022 SFNode Meetup​
First, a quick announcement: we're excited to be hosting the first in-person SFNode Meetup since 2020! Join us on Thursday July 14 at 6:30pm at our office in the Mission District. 🎉
Our CEO Alex Arena will deliver a talk on how we do end-to-end type safety here at Interval, followed by a special talk from James Snell from Cloudflare and the Node.js Core Team.
Attendance is free and we'll be providing pizza and beer. Click here to RSVP.
Join our mailing list
Every Friday we send an email with the latest from Interval, including events, product updates, SDK releases, and more.
Here's some of what we released this week:
🔍 Table upgrades​
Tables in Interval gained filtering, sticky column headers, and a more compact layout for increased data density - all great upgrades for working with large sets of data: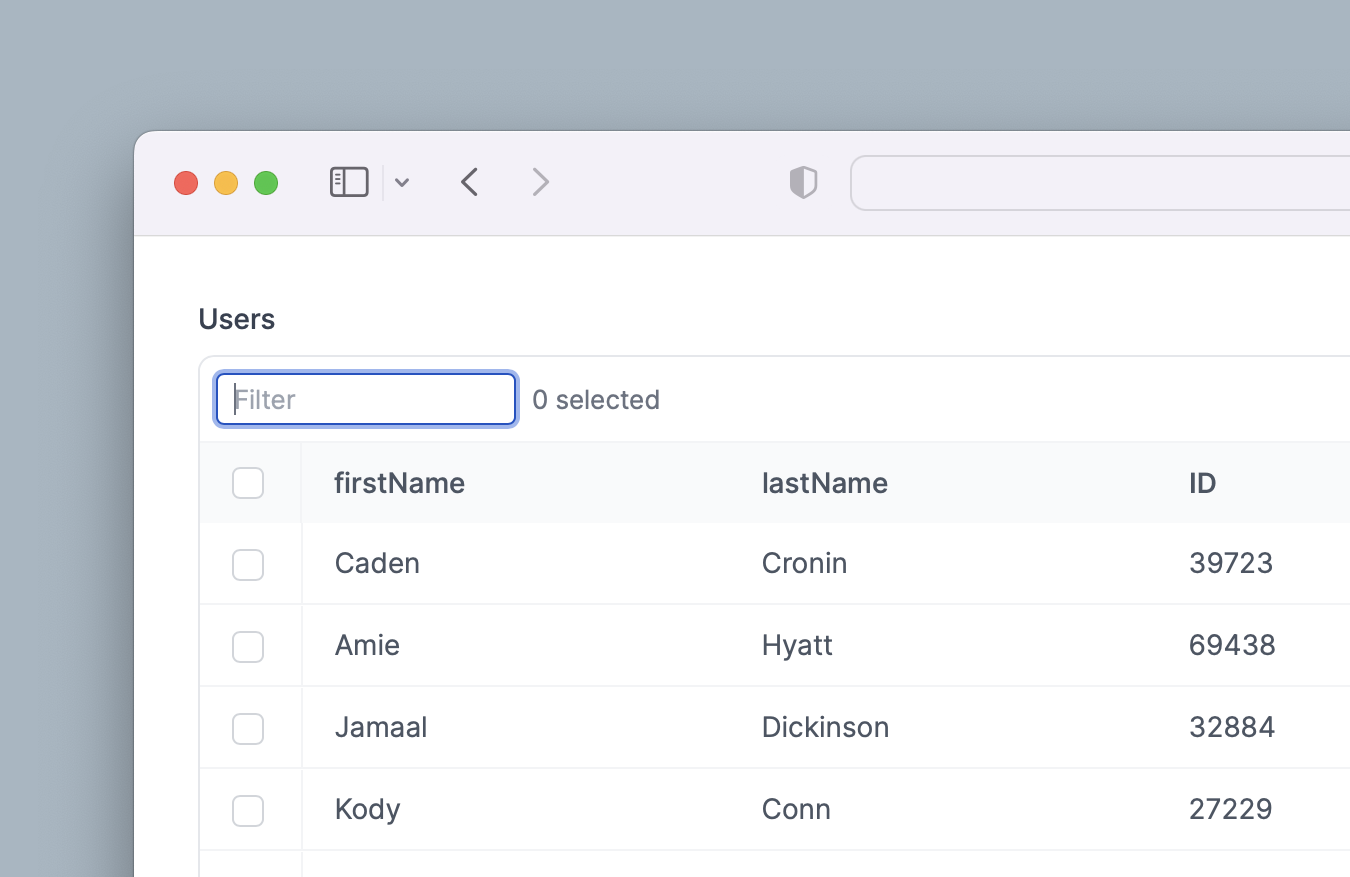 🚀 Node SDK v0.21​
We released v0.21 of our Node SDK this week with some great quality-of-life refinements to our I/O APIs.
io.select.single and io.select.multiple now support using simple strings as options: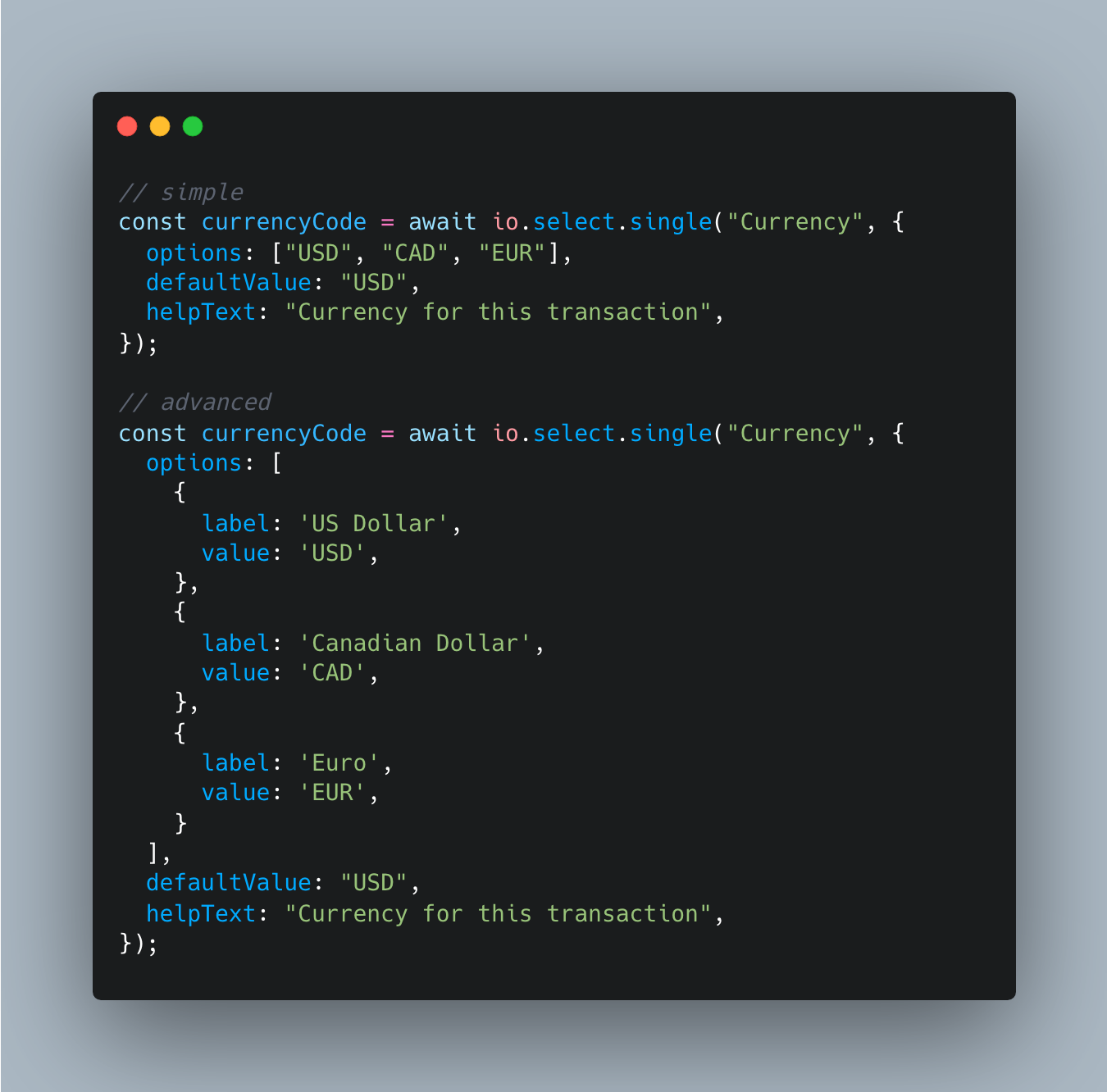 Similarly, a new shorthand option for columns is available in io.select.table and io.display.table: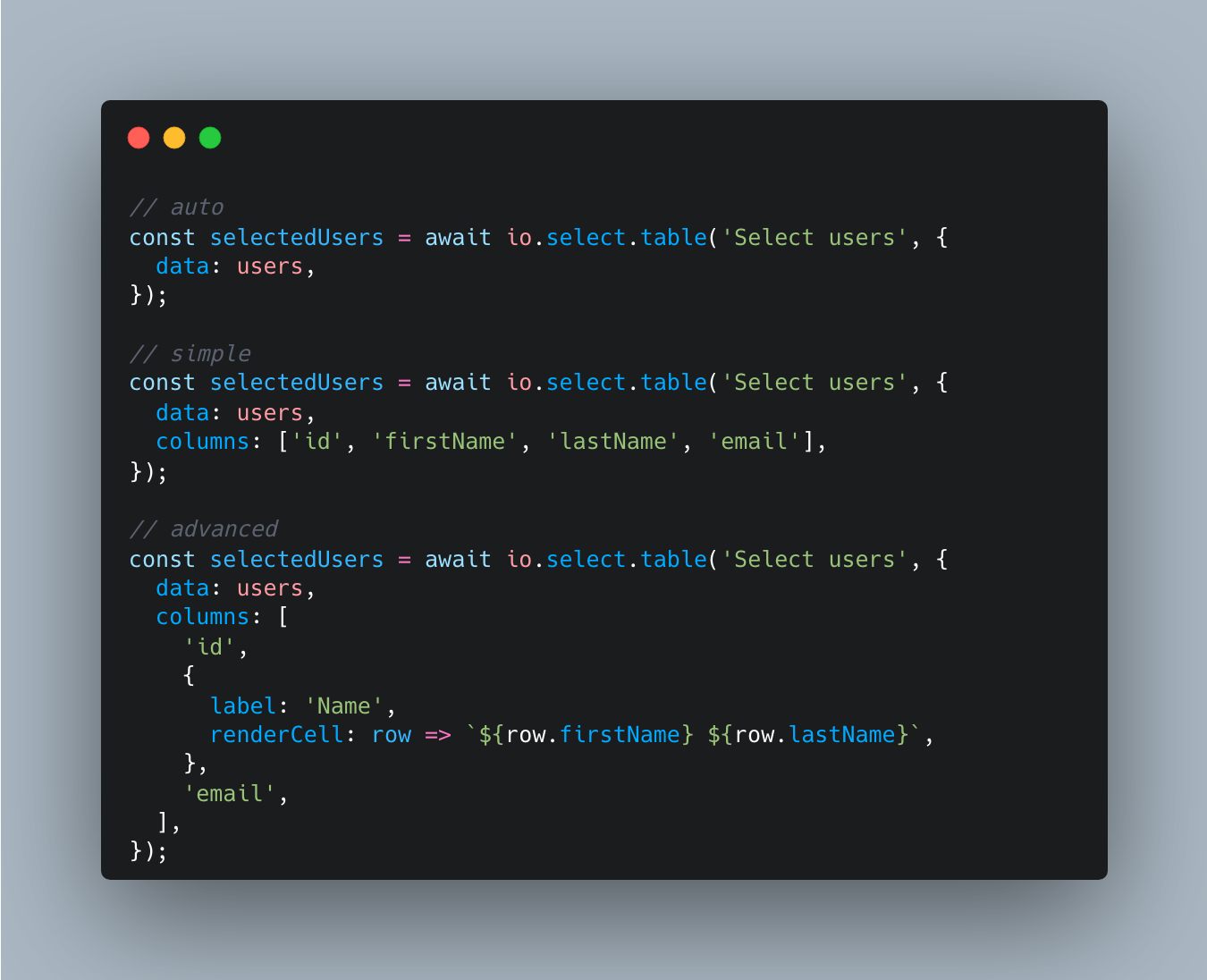 Also in this release:
Action names and descriptions can now be defined in code.
I/O methods can be conditionally marked as optional.
TypeScript now properly indicates when an IO method call requires a properties argument.
View the full changelog here.
🌐 Serverless beta​
For those of you with serverless architectures, we've begun testing support for deploying Interval to serverless functions. Visit the docs for more info, or reply to this email to be added to the beta.
⏰ Scheduled actions beta​
Now you can easily configure Interval actions to run on a schedule - no cron config required. We'll be rolling this feature out to existing users over the next few weeks; reply to this email to get early access.
🐞 Other bugfixes & improvements​
Fixed a loading state flash when clicking 'New Transaction' in the console after completing a transaction.
BigInts can now be used within io.display.object and in action return values.
We published guides for deploying on popular web services including Render, Railway, and Google Cloud.
---
That's all for this week! If you haven't started building with Interval yet, create a free account and start building in minutes, or book a 30-minute call with our team to learn more about building powerful internal software with Interval.
- Dan