Hi! Dan from Interval here.
Here's what's new with Interval this week:
🍕 July 2022 SFNode Meetup​
For those of you in SF, a quick reminder that we're hosting the SFNode Meetup on Thursday July 14 at 6:30pm at our office in the Mission District. 🎉
Our CEO Alex Arena will deliver a talk on how we do end-to-end type safety here at Interval, followed by a special talk from James Snell from Cloudflare and the Node.js Core Team.
Attendance is free and we'll be providing pizza and beer. Click here to RSVP.
📰 New tutorial: building an account migration tool​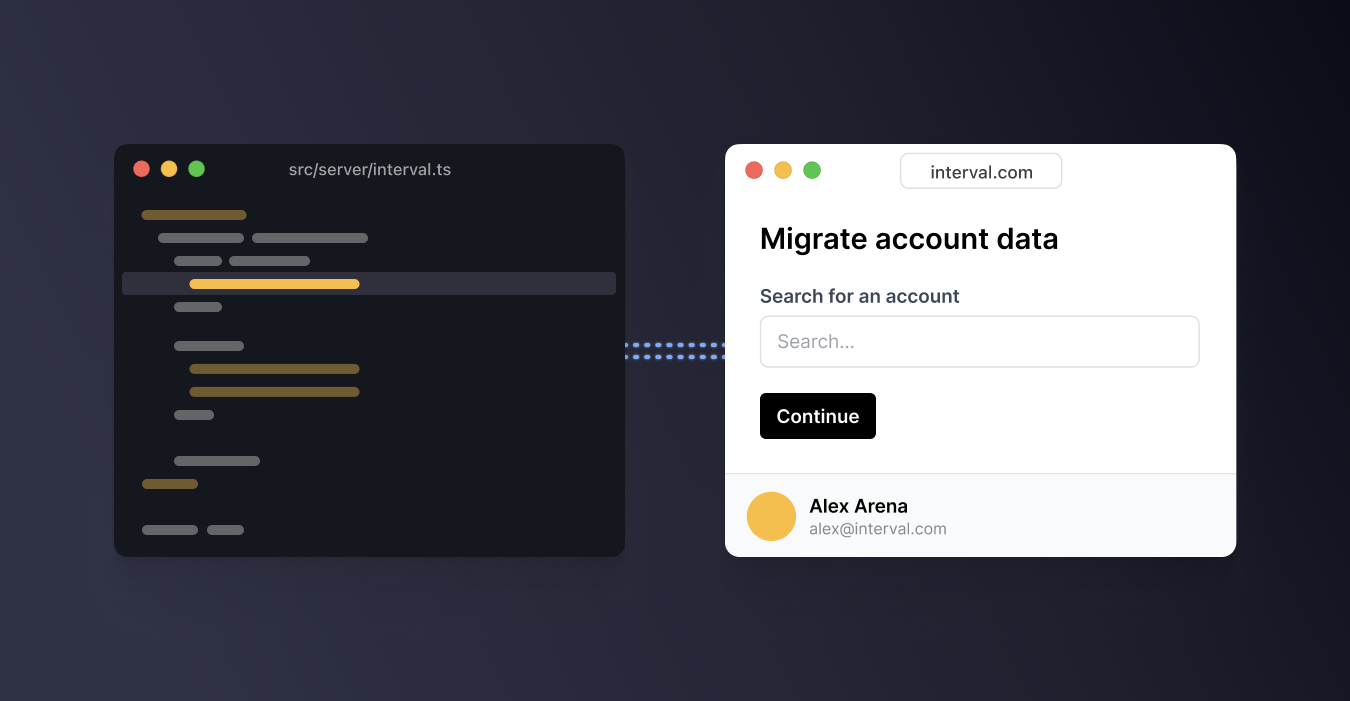 In our latest tutorial, we walk you through building a tool for migrating 3rd party account data to your platform using Interval.
Migration tools typically involve parsing and transforming 3rd-party data into the format expected by your app, and this is exactly the kind of tool where Interval really shines: you get all the convenience of writing code within your app's codebase, and you don't have to write any frontend code!
We demonstrate using Interval's search API, file upload API, and loading APIs to quickly build a UI while incorporating code from your app's backend to convert and import the data. The result is a full web app with auth and audit logs, perfect for handing off to your team.
You can read the tutorial here.
📎 File upload API​
Speaking of file uploads, we recently introduced an input.file method under the experimental flag - perfect for uploading images, text, JSON, and other types of files to use in your actions. Check out the input.file docs to learn more.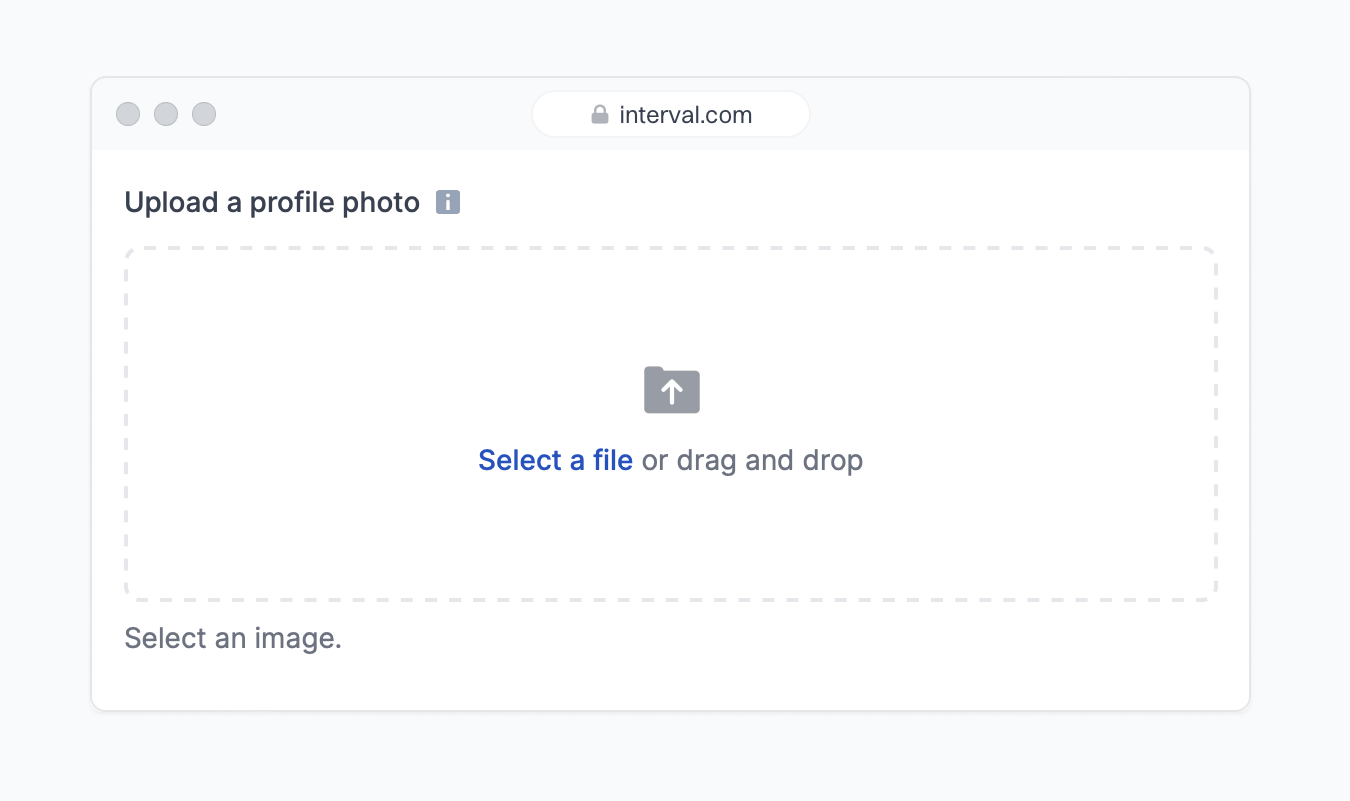 🐞 Bugfixes​
Fixed a bug improving reliability for hosts re-connecting to the Console.
---
That's all for this week! If you haven't started building with Interval yet, create a free account and start building in minutes, or book a 30-minute call with our team to learn more about building powerful internal software with Interval.
- Dan