Hi! Dan from Interval here.
🍕 A quick SFNode recap​
Last night, we had blast hosting the SFNode meetup at our office in the Mission. It featured great talks from James Snell of Cloudflare / Node.js Core team fame as well as our CEO, Alex.
If you're in San Francisco, we'd love to meet you! We'll be attending (not hosting) the SF JavaScript meetup this upcoming Wednesday, 7/20.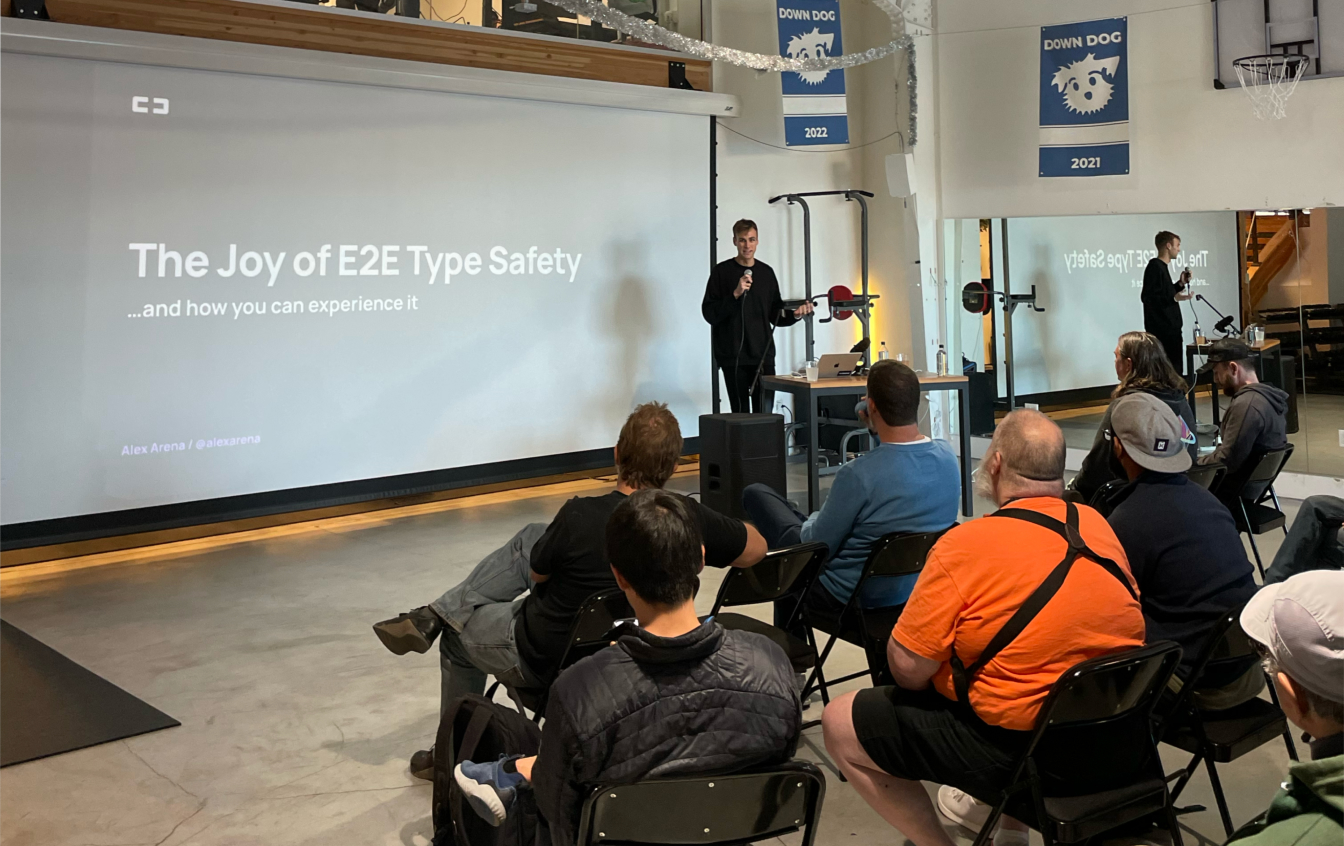 Here's what's new with Interval this week:
🚀 Introducing Interval's input validation API​
Hot off the press, we've just released SDK v0.22 with an all-new input validation API.
Custom validation functions can be provided by chaining a .validate() method to individual I/O inputs or an io.group. In true interval spirit, these validation functions are just plain old JavaScript/TypeScript functions that are defined and executed in your codebase.
Below is an example of our validation API being used to confirm that an email is available by running a query in our app's database: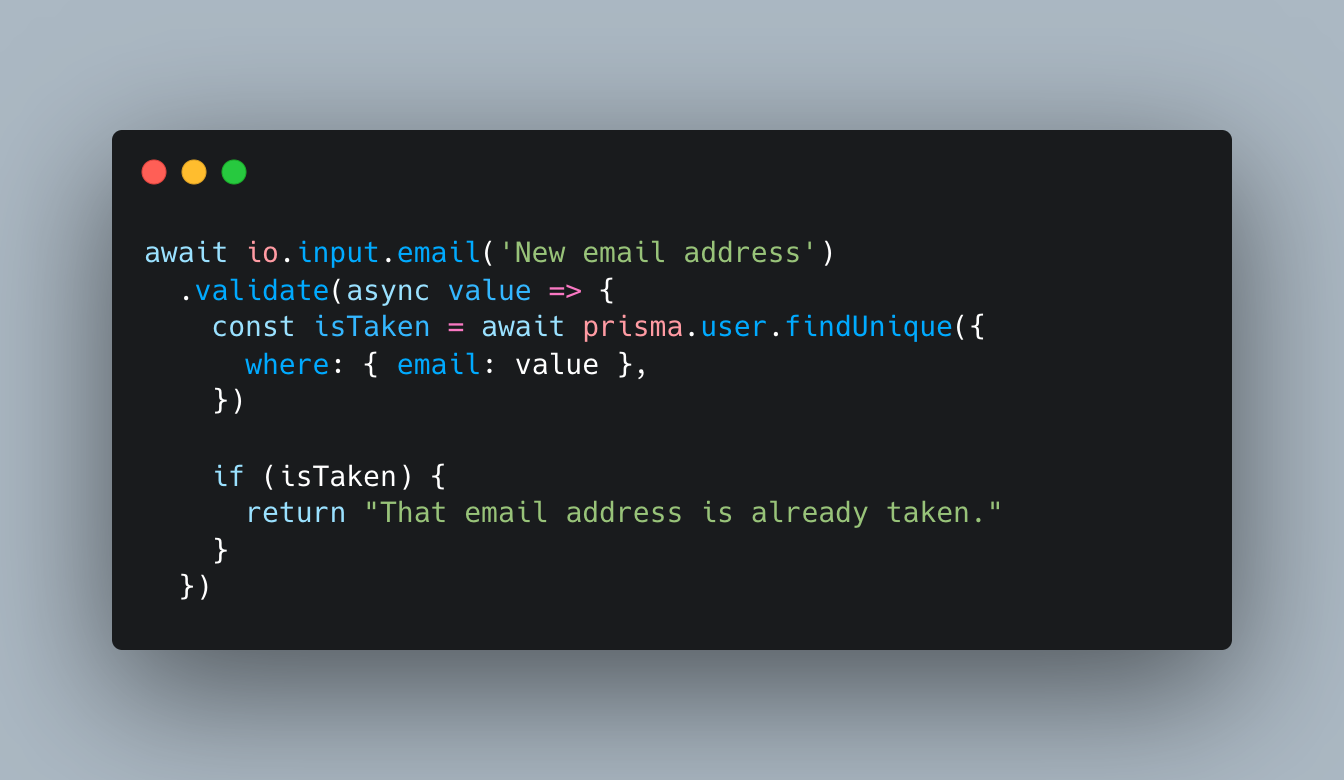 You can also combine multiple values from a group: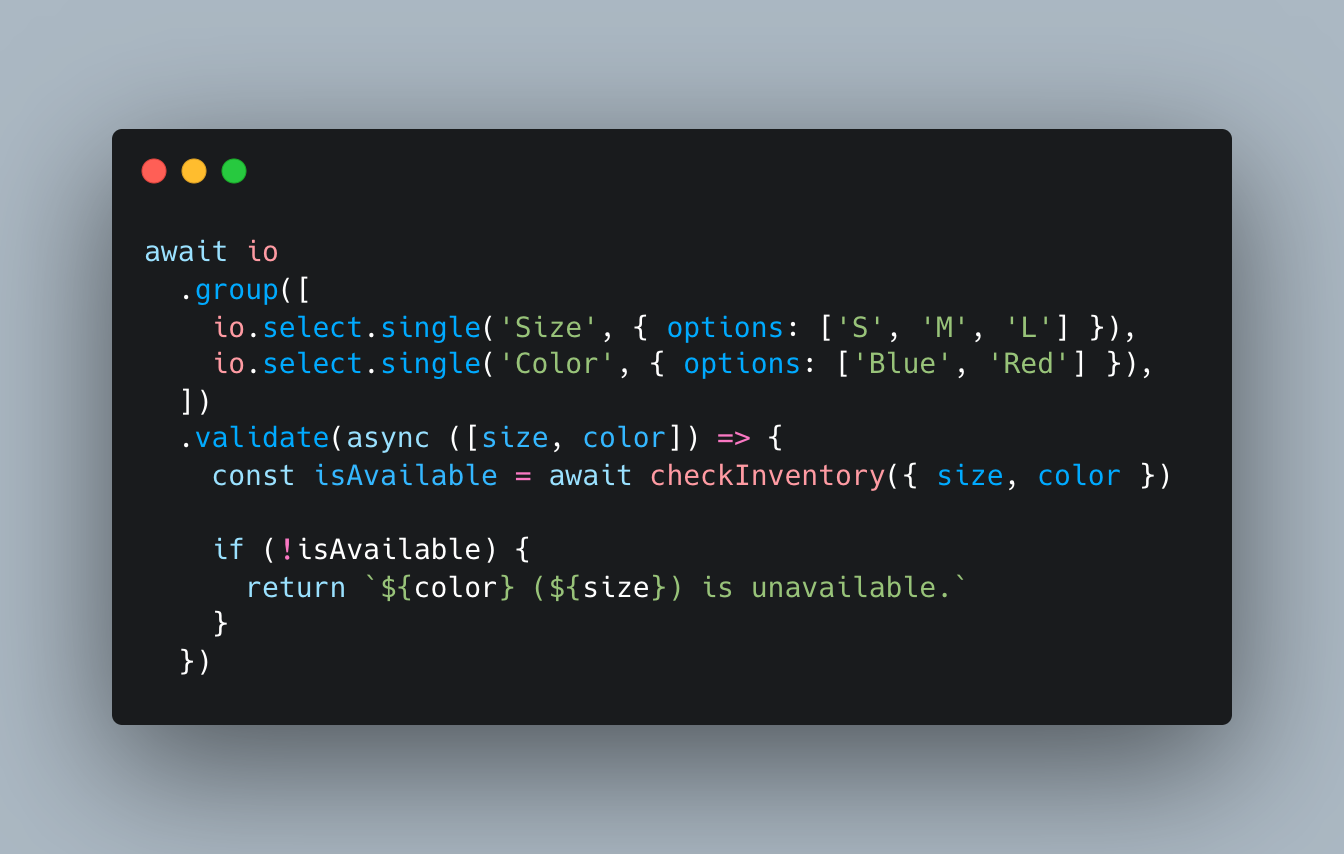 This is a huge upgrade to our developer experience that will help you create even more robust apps with clear error messaging for your users.
Check out the validation docs to learn more.
📁 Nested actions enters beta​
For those of you with growing libraries of actions, we're excited to say that nested actions are now in beta! We'll be rolling this out to all users soon, but if you want to become an early adopter and provide input on the API, reply to this email and we'll add you to the beta.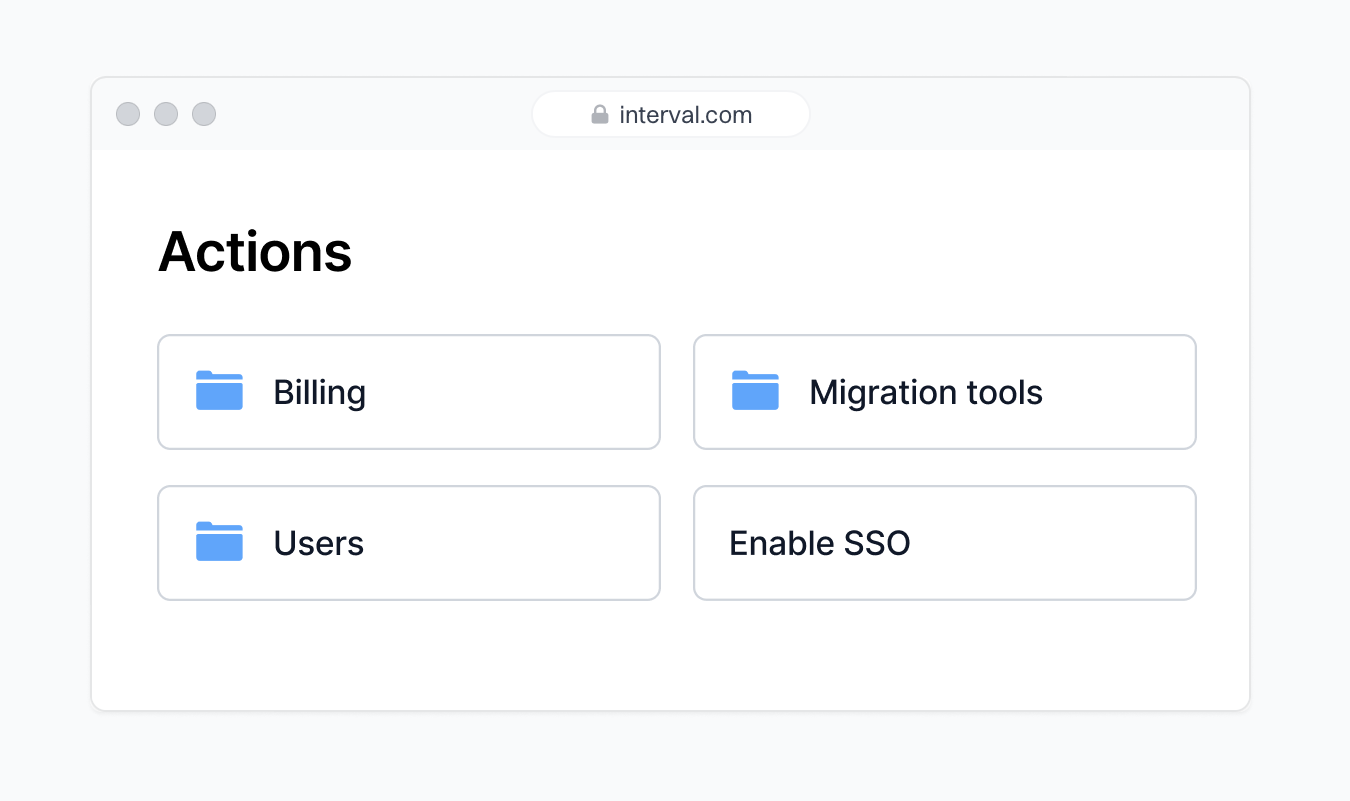 🐞 Other bugfixes & improvements​
We've added documentation for io.group, which allows you to combine multiple I/O method calls into a single form.
Our Slack integration now supports sending messages to private channels.
Archived actions that haven't been removed from your deployment yet are now shown in a separate, smaller area in the dashboard.
We fixed some text wrapping issues for actions with long names.
---
That's all for this week! If you haven't started building with Interval yet, create a free account and start building in minutes, or book a call with our team to learn more about building with Interval.
- Dan