Here's what's new with Interval this week:
💨 ⌘+K comes to Interval​
We're big fans of keyboard navigation at Interval, so this week we're happy to share that we've added a command bar to help you quickly navigate around the dashboard. Hit ⌘+K on Mac or Ctrl+K on Windows/Linux to bring it up: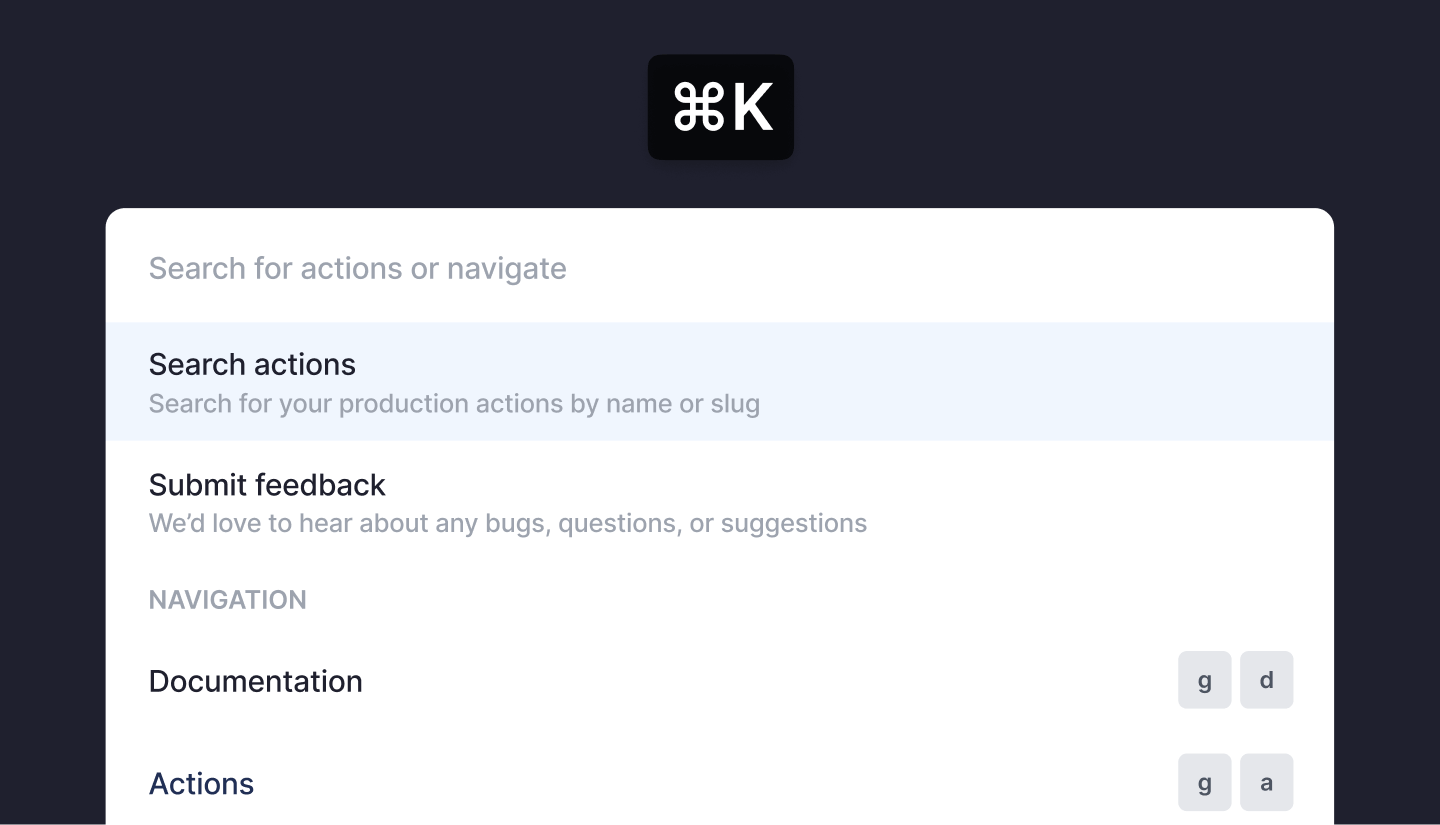 From the menu you can quickly navigate to any dashboard page, run actions, and quickly access the docs. You can also submit feedback to the team from anywhere in the dashboard - and if you have any, we'd love to hear from you!
🚀 Node SDK v0.24.0​
We bent the rules and ran npm publish on a Friday. It was worth it, though! v0.24.0 of our Node SDK includes a handful of updates that we couldn't wait to ship:
We added io.input.url which prompts the user of your tool to enter a URL and returns a JavaScript URL object.
Disabling inputs is now possible via an optional disabled property available on all I/O components.
You can now upload files directly to your own S3-compatible cloud storage by providing custom presigned URLs in our file input.
We promoted our date & time components out of the experimental namespace.
We fixed incorrect header cell heights in vertical tables.
🖼️ Examples gallery​
In case you missed it, last week we announced a new gallery that showcases a range of Interval-enabled functionality, including migrating and editing user data, connecting to 3rd party APIs, monitoring metrics with Slack notifications, and even comparing visual differences between screenshots.
Each example includes sample code, screenshots, video demos, and a step-by-step walkthrough of how to build the tool. You can also try out any of these for yourself by running npx create-interval-app@latest and selecting any of the templates from the menu.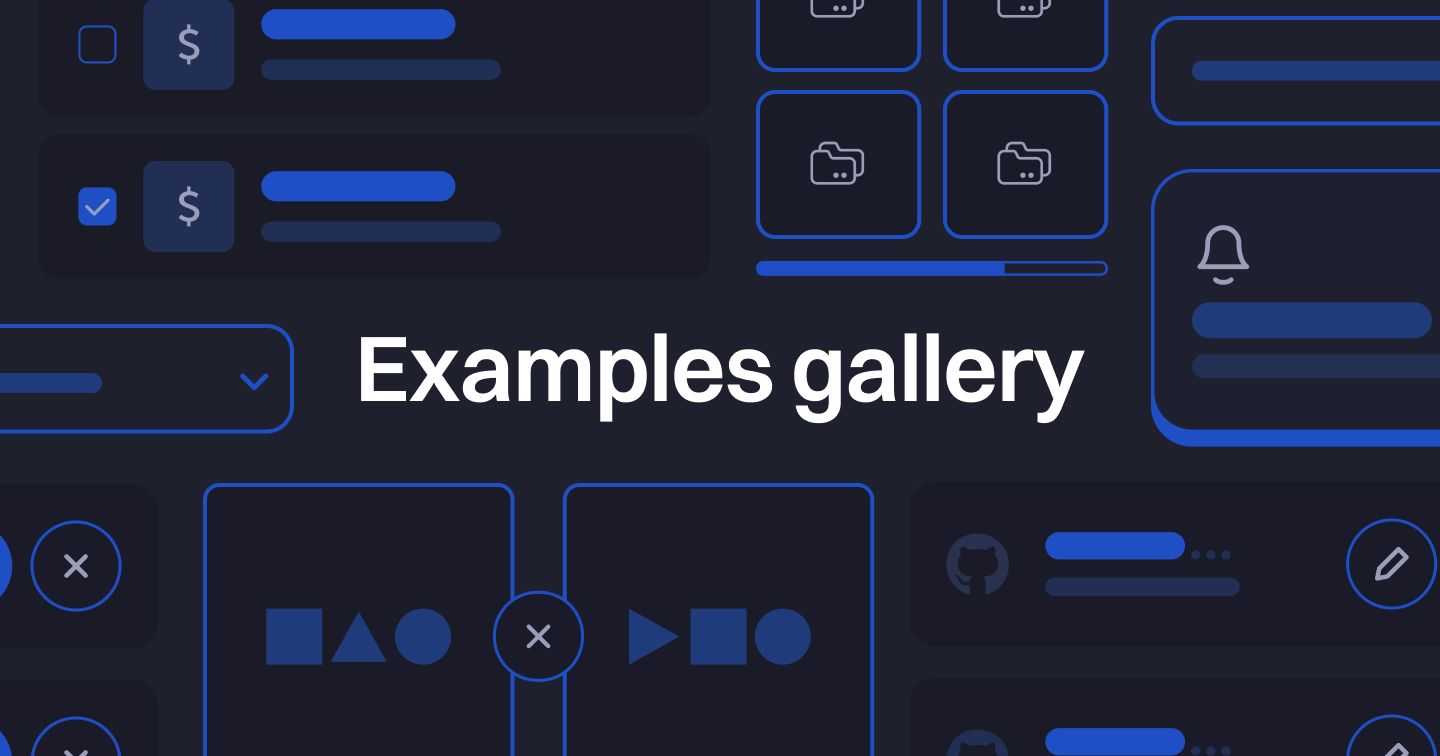 ---
That's all for this week! If you haven't started building with Interval yet, create a free account and start building in minutes, or book a call with our team to learn more about building with Interval.