Happy almost autumn from your friends at Interval! Unlike seasons in San Francisco, Interval is always changing.
This week, we've got some exciting updates to share with you. We've (finally!) introduced an option for customizing the 'Continue' button in actions, added new image & video I/O methods, and shipped changes to tables that make their user experience a little better and their performance a lot faster. Plus, read on to the end of this update for a sneak peek at our biggest API addition yet.
⏭ Continue button customization​
Until today, all Interval actions have had the same blue 'Continue' button at the bottom of each form, resulting in suboptimal UX (and also some interesting workarounds!) in some cases.
Starting with our v0.27 of our Node SDK, you can now customize the label of that button, and change its color for additional caution, via io.group.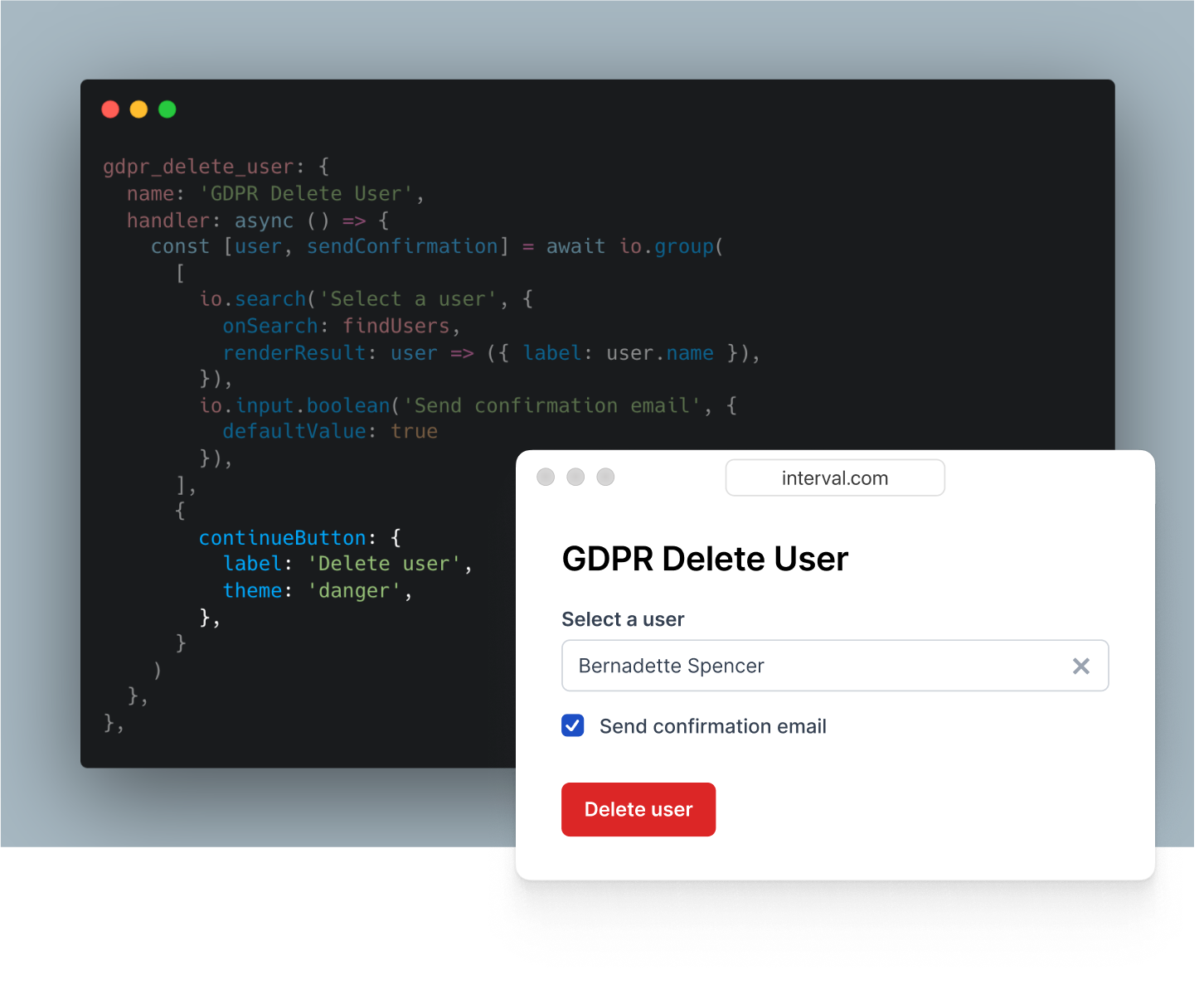 📷 New image & video I/O methods​
We've added two new I/O methods to Interval: io.display.image and io.display.video. Both methods have multiple size options to choose from and support displaying media from a URL or a Buffer (which pairs nicely with our file upload API).

🐞 Other bugfixes & improvements​
Tables with large amounts of data are now faster thanks to progressively fetching new data in the background.
Tables now display the total number of records in the UI and have larger previous/next buttons.
Transaction pages feature a new header with larger titles and breadcrumbs that makes navigating around your app feel more cohesive.
💬 Feedback request: New pages API​
Coming soon to Interval is a brand new API for creating more powerful dashboards with list views, hierarchal navigation, and significantly less Interval chrome. This is an exciting milestone for us: it's a major step toward the realization of the vision we've had all along for Interval, and we couldn't be more excited to bring it to you. 🚀
Just like previous API updates, we'd love to show you our progress and collect some feedback as we shape the API. If building dashboards like the one you see below sounds exciting to you, email us at hello@interval.com, or choose Submit feedback from the ⌘+K menu in the dashboard, and let us know.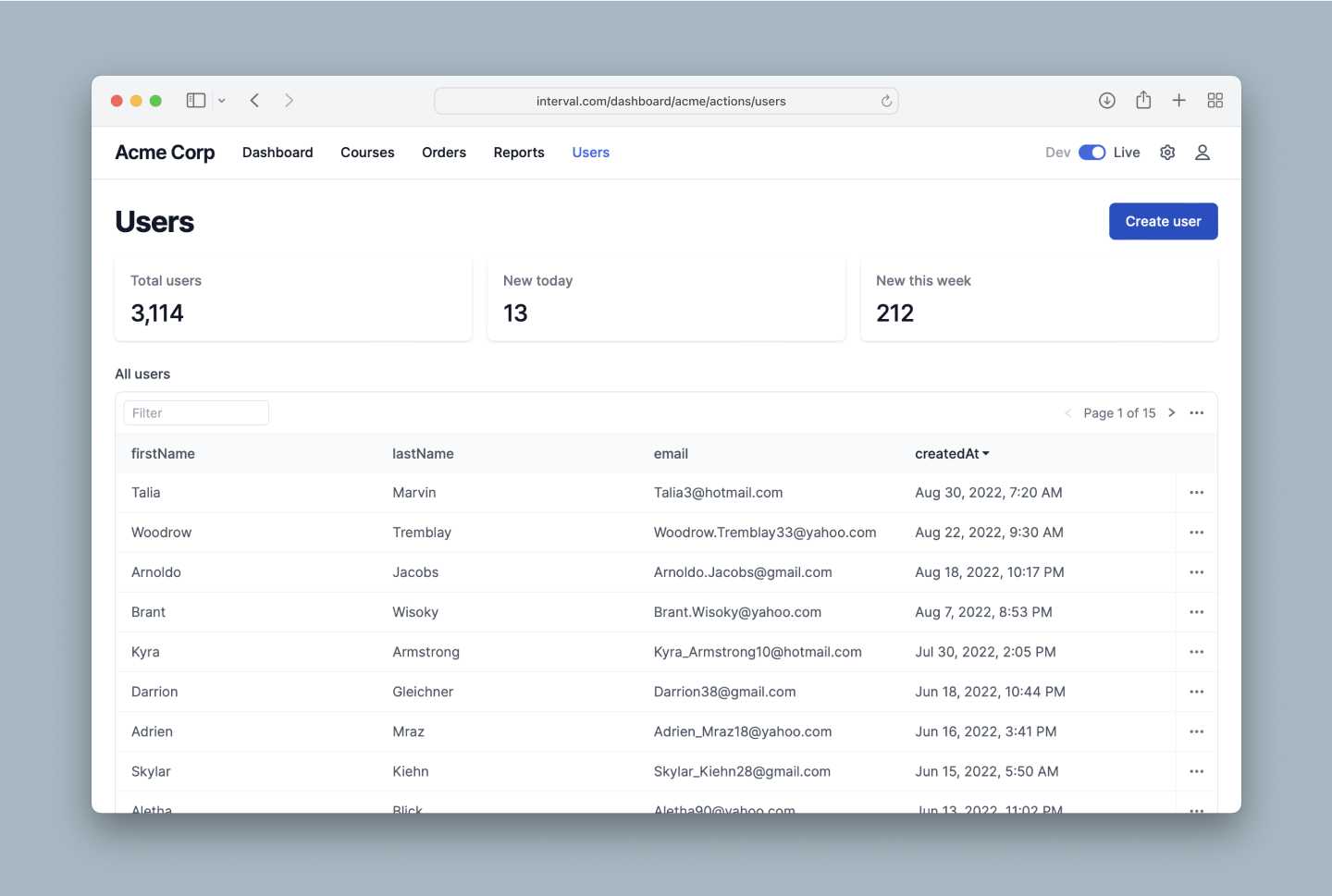 ---
That's all for this week! If you haven't started building with Interval yet, create a free account and start building in minutes, or book a call with our team to learn more about building with Interval.