Until today, all Interval actions have had the same blue 'Continue' button at the bottom of each form, resulting in suboptimal UX (and also some interesting workarounds!) in some cases.
Starting with our v0.27 of our Node SDK, you can now customize the label of that button, and change its color for additional caution, via io.group.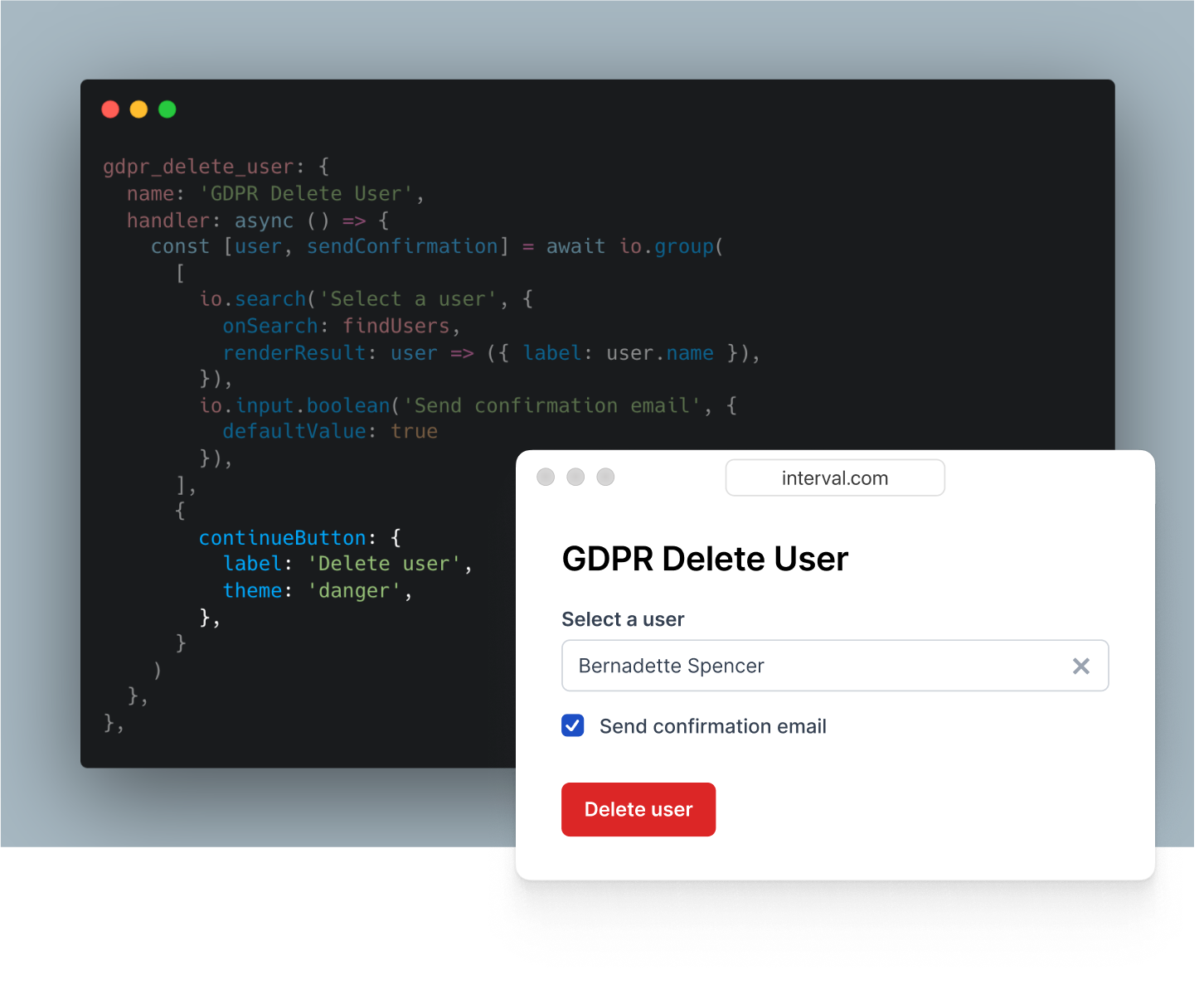 New image & video I/O methods​
We've added two new I/O methods to Interval: io.display.image and io.display.video. Both methods have multiple size options to choose from and support displaying media from a URL or a Buffer (which pairs nicely with our file upload API).

Other bugfixes & improvements​
Tables with large amounts of data are now faster thanks to progressively fetching new data in the background.
Tables now display the total number of records in the UI and have larger previous/next buttons.
Transaction pages feature a new header with larger titles and breadcrumbs that makes navigating around your app feel more cohesive.